The Online Silent Auction is now LIVE. You can browse items,
2022 EVENT OVERVIEW
All done for this year! Thanks everyone!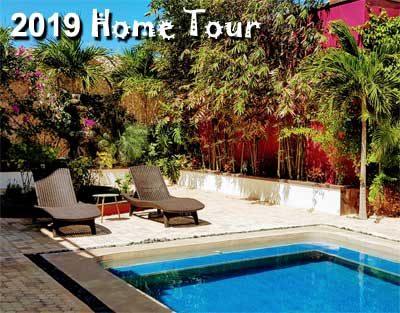 We are very pleased to be planning our live in-person event this year. We will adhere to the State of Yucatan COVID protocols that will be in place at the time of the event and follow the best practices to make this a fun and safe event for our homeowners and Home Tour participants. We anticipate that this will include the wearing of masks at Crocodiles, in the homes, and in the designated taxis. We will take temperatures during registration and sanitizing gel will be provided at each of the homes.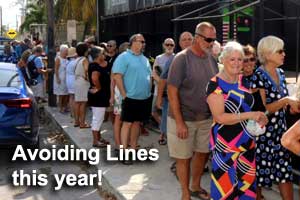 In order to avoid large crowds of people either at Crocodiles Restaurant or inside the homes, this year we are asking people to arrive at Crocodiles at different times to register for the Home Tour and to follow a specific route to visit the homes. When you purchase your tickets, you will select an arrival time of 9am, 9:30am, or 10am, subject to availability. Please help us by arriving no later than 15-minutes after your designated start time to register for the Home Tour.
At the time of registration, you will be provided with a Home Tour map listing the homes in order. We request that you please follow your designated route map so that we can reduce the number of people inside each home. Please note that you may be asked to wait outside a particular home until some visitors have left.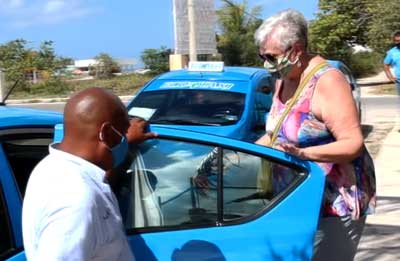 We will have our special Home Tour Taxis again this year, and all of the drivers will be vaccinated and masked. But of course you are also free to drive your own car or ride a bike! (This year's total Home Tour route is about 10km round trip.)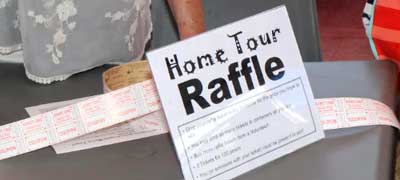 During registration, raffle tickets will be available for sale! A list of all of the raffle items will be posted in advance on this website and our Facebook page. The items will be on display and available for you to drop your raffle tickets into the jars of your favorite items after you register or when you return from the Home Tour. Please note that you need not be present to win a raffle item if your ticket is called. You (or a friend) will need to pick up your item in Progreso by March 15, unless the prize is a gift certificate that we can Email to you.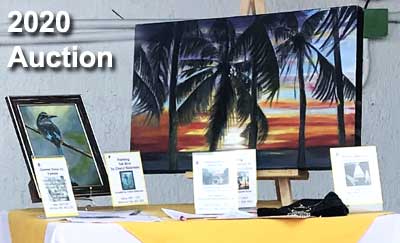 Our Silent Auction will be done online this year, but the physical items will be at Crocodiles on March 5 for your inspection. We have some great items that will be available and will provide more detail about them later. Because this is an online auction, you need not be present to win if you are the highest bidder. You (or a friend) will need to pick up your item in Progreso by March 31, unless the prize is a gift certificate that we can Email to you. MORE INFORMATION CLICK HERE!
You are welcome to return to Crocodiles Restaurant after your tour of our homes. You'll have the opportunity to add raffle tickets to your favorite items, continue online bidding on the Silent Auction, have some refreshments and socialize with your friends. Crocodiles will not be serving lunch this year, but will offer soft drinks, adult beverages, and snacks for sale. We will announce the winners of the Raffle and the Silent Auction at Crocodiles at a designated time.
The 4th Annual Progreso Home Tour is the annual fundraiser for the non-profit Progreso Apoyo Program A.C., a registered Mexican Asociación Civil that helps provide Progreso-area children the essential things they need to stay in school. 100% of the funds received from our Sponsors go directly to support our students. The money raised through our annual Home Tour and other donations enable us to operate our organization and fund special projects. For more information about our organization, visit progresoapoyoprogram.org or Email info@progresoapoyo.org.