IMPORTANT: the Website is being rebuilt in January 2022 and may contain inaccurate or incomplete information. Until this paragraph is deleted, nothing on the Website is final!
Preparation is underway for the Fourth Annual Progreso Home Tour on Saturday March 5!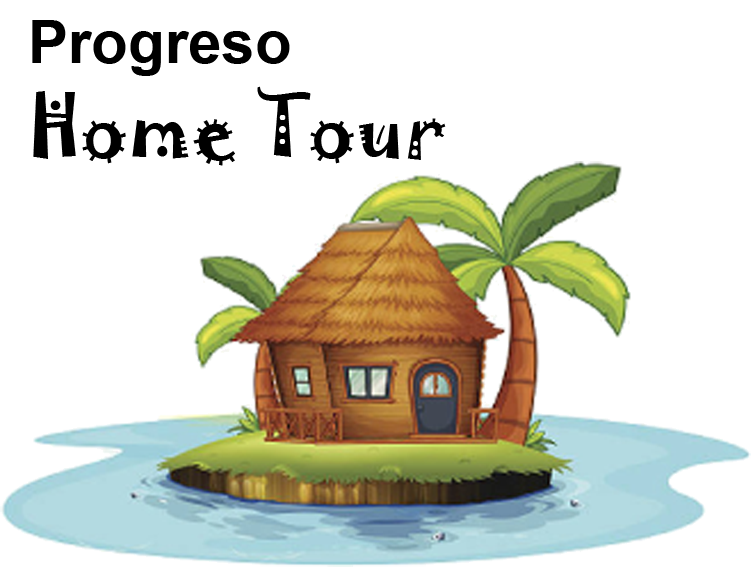 Welcome to the Progreso Apoyo Program's Fourth Annual Progreso Home Tour! We are very pleased to be planning our live in-person event this year. We will adhere to the State of Yucatan COVID protocols and follow the best practices to make this a fun and safe event.
THINGS TO KNOW:
Tickets for the Fourth Annual Progreso Home Tour will be MX$300 and will be sold at Crocodiles Restaurant, by Progreso Apoyo Program Board members and online via PayPal.
As in 2019 and 2020, we will start at Crocodiles Restaurant. Your ticket will include a start time; please arrive during your allotted 15-minute period.
We plan to have our special Taxis again this year, but you are also free to drive your own vehicle.
Our great Raffle items will be out for you to look at! Drop your raffle ticket into the jar of your favorite item. (You may buy and drop in more tickets immediately or when you return from your tour.)
Our Silent Auction will be done online this year, but the physical items will be at Crocodiles for your inspection. Much more detail on the Auction will be forthcoming in February.
You will not have to be present to win either your auction item or raffle prize. Again, much more detail later.
The Fourth Annual Progreso Home Tour is the annual fundraiser for the non-profit Progreso Apoyo Program A.C., a registered Mexican Asociacion Civil that helps provide Progreso-area children the essential things they need to stay in school. For more information about our organization, visit progresoapoyoprogram.org .